Página 3 de 19 •

1, 2, 3, 4 ... 11 ... 19

haiuahiuahaiuahaiuahu, foi eu que errei nas descrições, na verdade Lowee é a mais japonesa e até combina com a nova roupa da Blanc. Ainda mais que Leanbox não tem nada a ver com japa, né!?

djcoston



Agora tudo faz sentido XP

hawk666



eu ganhei de presente os 2 primeiros jogos
, devo começar assim que terminar Type-0, precisarei de algo mais leve quando acabar aquele jogo, a garota com cabelo azul parece que se vestiu na bandeira do Japão

Akiha



Olha o Sakagichi ai ahuehaehuaeuhehuaehu

hawk666



@Akiha

escreveu:eu ganhei de presente os 2 primeiros jogos

, devo começar assim que terminar Type-0, precisarei de algo mais leve quando acabar aquele jogo, a garota com cabelo azul parece que se vestiu na bandeira do Japão
Neptunia é bem leve e descontraído, é bom para passar as horas vendo as paródias e referências. Quando você jogar o primeiro, jogue mais pelas paródias pois as dungeons começam ficar meio chatas (se você jogou Trinity Universe vai notar que é no mesmo estilo) e o sistema de recuperar HP e usar itens que é um pé no saco. Mas o jogo em si é bem divertido, rende muitas risadas.
Estou pensando em montar um tópico para discutirmos sobre as referências dessa série....

djcoston



Um pouco sobre a história do Neptunia V (Em inglês):
Spoiler:

The rebirth of Gamegyokai (reset)!

V's world is similar to Gamegyokai of the previous title. But this time,
[the player] flies into another temporal axis, and the goal is to save
Gamegyokai from impending doom. Now, Neptune's story breaks into
the field of "Gods"!

- Story -

In order to save Gamegyokai from the impending disaster
[lit: Gamegyokai that is going towards disaster], let's remove the root
of all evil in the different time axis!

A few years after Mk2's story. The Goddesses are enjoying a totally
peaceful life. But one day, due to a certain event, Neptune ends up
thrown in another dimension.

She has landed in the Gamegyokai of G.C (Gamegyokai history) 1989.
The world is somehow different from the G.C. 2012 one. Also, the
mysterious organization "The Seven Sages" shows itself. A crisis of
this new world in front of Neptune? Will be she able to return to her
own era safely?

Caption: This image shows the key visual of the Divine Dimension.
Since the timeline is G.C. 1989, the familiar four nations are different
than how they were in the previous work. If you look at the details,
surely there will be a big number of differences from the previous
Gamegyokai. Two dimensions, two worlds. Past and future. And new
encounters. [This is] what Neptune sees once she arrives alone in this world...

The Gamegyokai of G.C. 1989

We introduce the fan of the series the familiar four forces, Planetune,
Lastation, Leanbox, Lowee. Since the differences are great, they're easy to spot.
By the way, if you talk about the real state of the game industry in 1989,
it was the golden age of the console with two colors, red and white.
A year later, the console that had become "Super" was put on sale,
it was a period in which market was overcrowded. But since "Neptune"
refers to an imaginary hardware, there is no particular connection to
reality, right! Right!

G.C. 1989 Planetune

It's prosper thanks to the strength of Neptune and Histoire...
But that was the story of the previous game. In this world, it's still
in its infancy. Since there are differences from G.C. 1989 and 2012,
it seems there's another goddess called Pururut. Eh? What about Neptune?

G.C. 1989 Lastation

In Lastation, you can see clearly a big wing-shaped object.
In G.C. 2012 it's a nation of the near future that has greatly expanded
thanks to trade business. But in G.C. 1989, since the goddess in the
previous game, Noire, isn't a goddess, the nation itself doesn't exist to begin with.

G.C. 1989 Leanbox

The nation across the sea with a mighty military force. In the previous
game, the neighbouring country of Lastation looked like its biggest rival?
.... In ""V", it seems it's preparing an invasion with the objective to conquer
the other nations of the continent.

G.C. 1989 Lowee

In this time it's the biggest nation of the continent. Despite being a city
in which snow fell in the previous works, the curent one is located in a
landscape with Japanese buildings and autumn colors. It greatly
resembles old Kyoto [when it was imperial capital]'s atmosphere.


Complete costume redesign! The goddesses have evolved!

Neptune has been transported to G.C. 1989 Gamegyokai. There, she
encounters by accident the other three goddesses, and even if they
look similar to [the ones] of the previous game, they're different people
that don't recognize Neptune. In the beginning, aside Blanc, they
don't seem to be goddesses yet...

Neptune and the other three goddesses appear with a new look! Tsunako
personally redesigned the clothing, to give a fresh look. Since all the
goddesses are fascinating, which one would you absolutely worship?

Furthermore, the goddesses defenders of Gamegyokai can transform
between "human form" and "hardware personification form".
The "human form" is the one they normally use in public, during the
course of the story is the form they fundamentally use. On the other hand,
the "hardware personification form" is the form that shows a goddess true
power, and the combat skill raises rapidly! There can also be individual
differences in personality, but compared to the human form tends to be
more violent. By the way, they can't carelessy transform as they
get tired [from the transformation].


djcoston



Nova personagem revelada, Yellow Heart:
"Divine Dimension Neptune V

Goddess Vs Goddess!

Neptune and the others clash with a mysterious Goddess!?

Caption: Simple and innocent!

Quote: "I'm going at full power... Everyone, you will be blown away!!"

Yellow Heart

CV: ????????????

With an extremely bright personality, a goddess that brings the innocence to the point of madness. She stands in Neptune and the others way, being the new goddess supported by the enemies of this story, the Seven Sages. Using claws as weapons on both hands, her combat abilities are frightening, and the other goddesses will probably have to group up. What could be the real form of that girl before the transformation.....

Caption: Overwhelm the other goddesses in several ways!

Despite acting like a child and being stupid [lit: having weak brains],she is the strongest. Even if up to now Vert laughed about [having] the first position related to that [body] part, she [Yellow Heart] is better!?"
Bônus, novas imagens: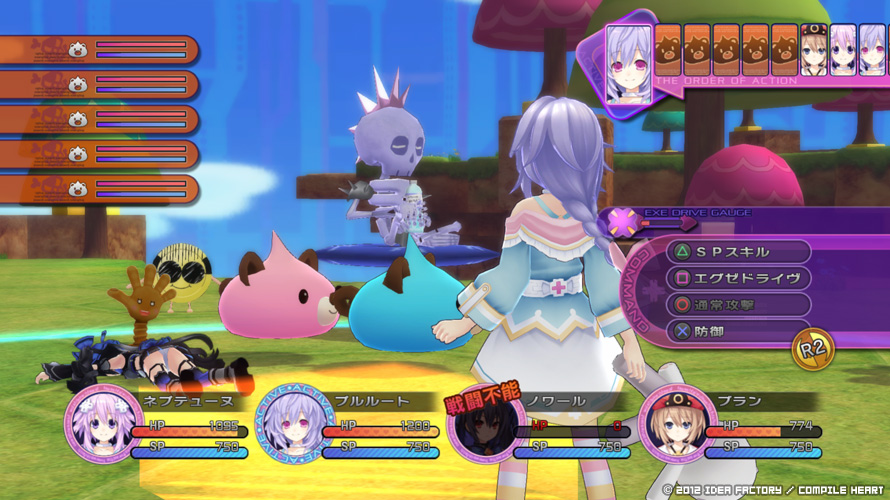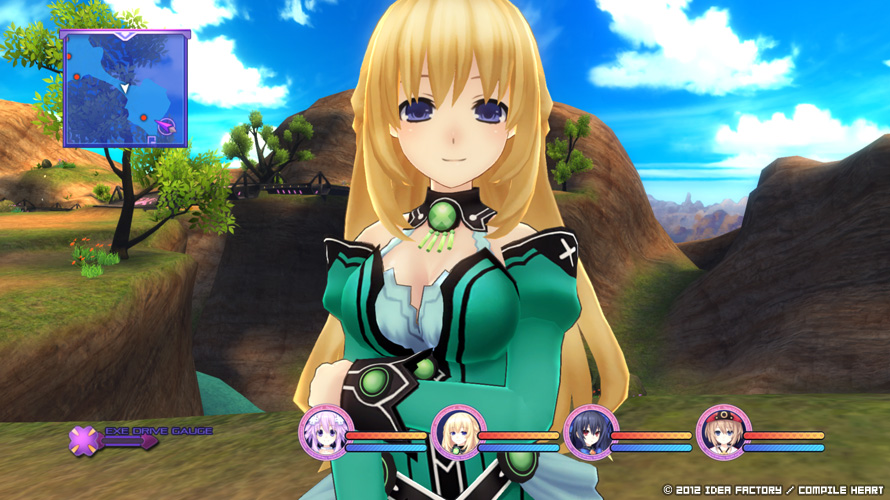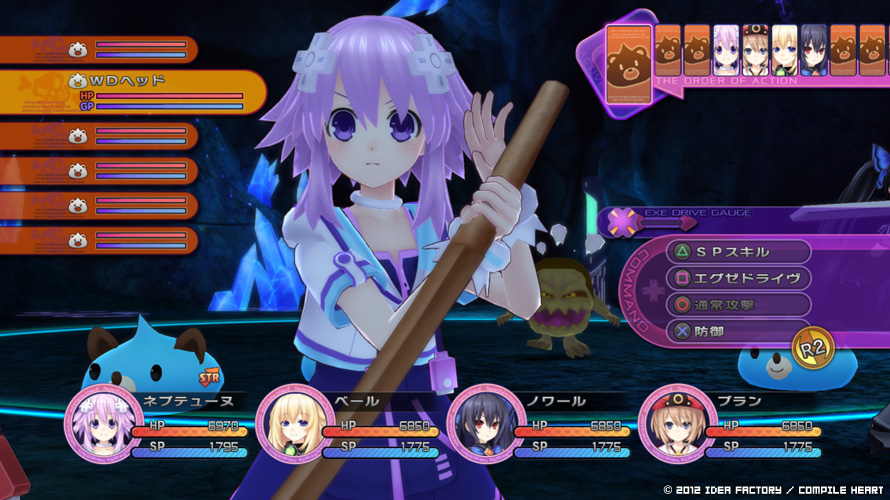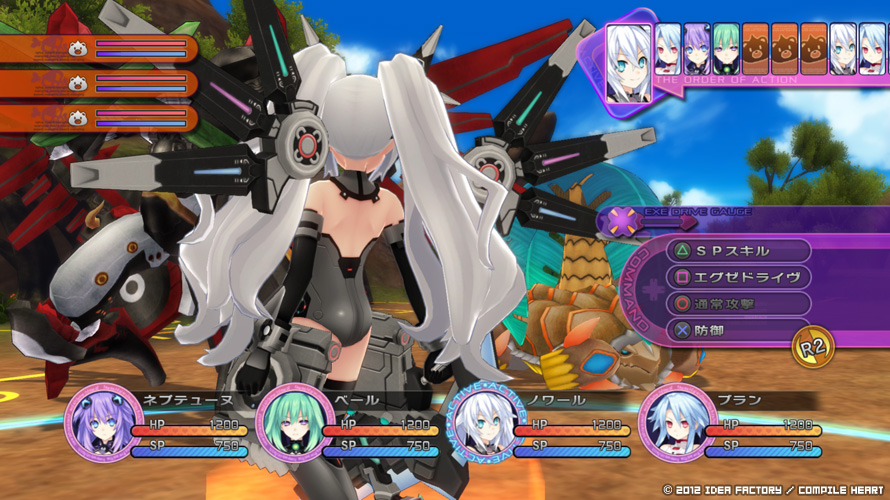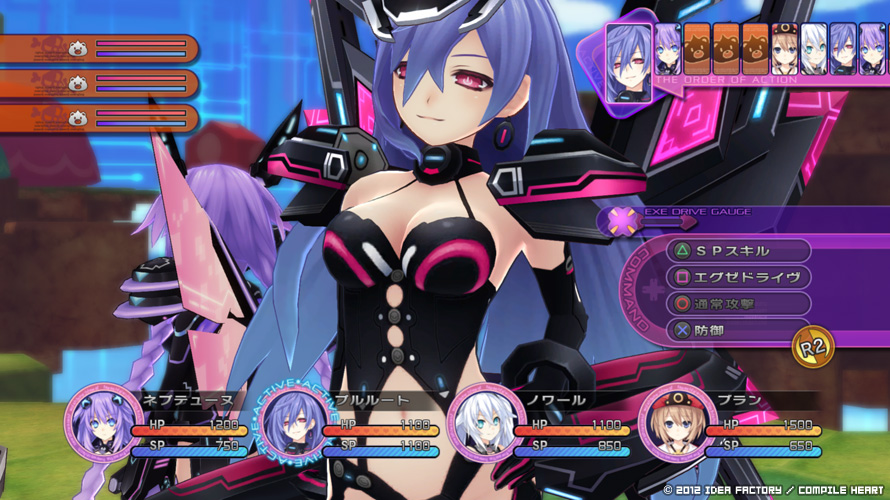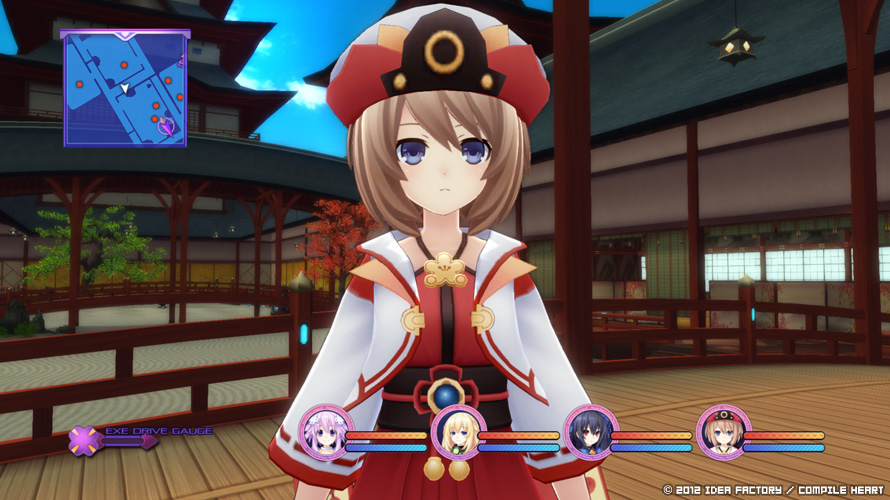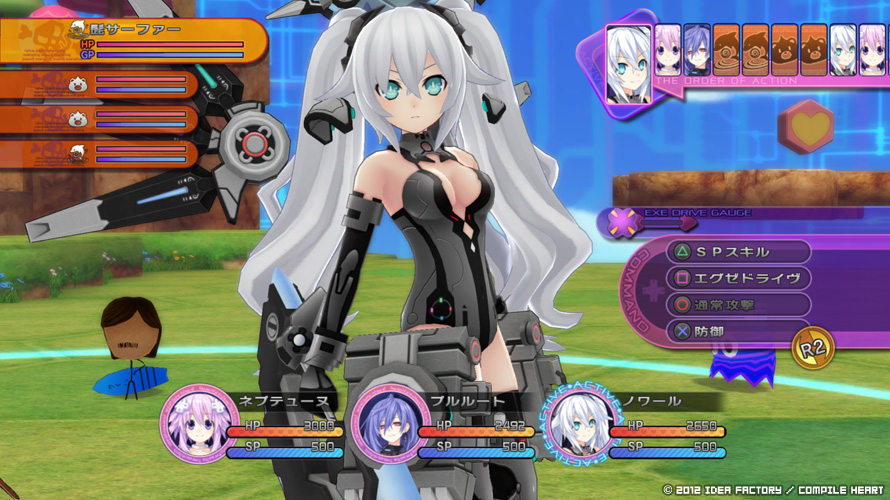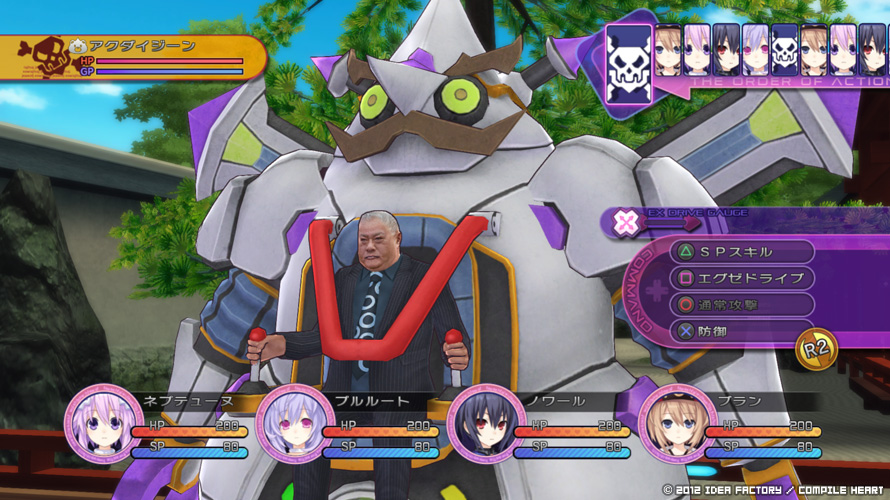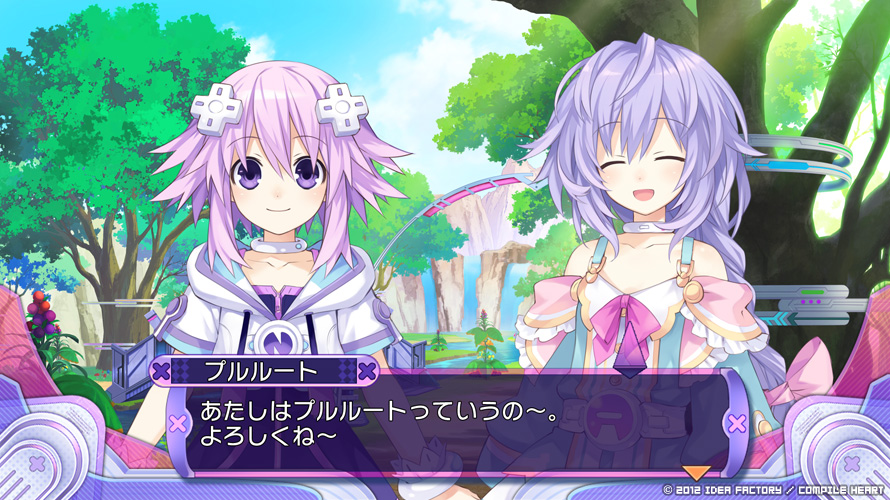 djcoston



Alguns especulam que essa nova personagem tem algum grau de parentesco com a Compa:
Outros especulam que ela será o CPU do PC engine ou TurboGrafix-16, mas dizem que as cores não combinam...
Somente o logo do TurboGrafix que é similar:
http://upload.wikimedia.org/wikipedia/en/1/19/TurboGrafx16logo.jpg

djcoston



meio nojento o desenho dessa nova personagem, ficou bem estranho

Akiha



Você diz isso porcauso do tamanho dos peitos da personagem?
Ela deverá ser igualzinha ao estilo desengonçado da Compa.
Isso se não for ela, ainda mais com essa frase:
"What could be the real form of that girl before the transformation....."
A única coisa que eu sei, é que a VA da personagem irá incomodar muita gente!

djcoston



Página 3 de 19 •

1, 2, 3, 4 ... 11 ... 19

---
Permissão deste fórum:
Você
não pode
responder aos tópicos neste fórum